Executive MBA
The Executive MBA program is a program that is specially designed for professional managers and executives who want to accelerate their career growth. This program is made up in such a way that it helps executives who already have the basic knowledge of business but just want to add on to their management skills. The EMBA program brings together the expertise of the students (because of their experience) in such a way that managers can learn from one another.
Executive MBA is a degree that offers a lot of flexibility. With the growing importance of MBA education, there are so many institutes in the country that are offering one-year executive MBA programs. Since some of the students who also continue to work and hence are fully employed, there is no need for compulsory internships. More over, the classes are help in the evenings and also on weekends so that an executive can continue with his work at the same time study. These programs have been highly successful in imparting leadership and highly qualified managerial skills in executives. This helps employees as it boosts their confidence.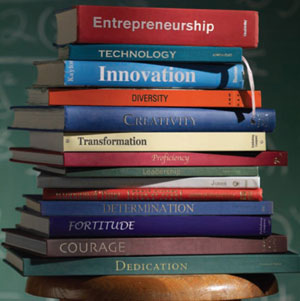 There are certain companies that sponsor their employees' EMBA because the skills that the students are equipped with, in turn helps the company and the employee can then become a good asset for the company. Students doing EMBA have an advantage because they can apply all the concepts that they have learnt in the class in their jobs. An executive MBA program truly offers a distinctive learning experience.
There are many modes of doing an executive MBA. It can be done through a distance learning course or can be taken up online as well. But selecting a good EMBA institute is very necessary as that will help to add credibility to your career and this should preferably be part time/full time program where the executive is actually being part of a classroom scenario.