Executive MBA in Chennai
Chennai, one of the most learned cities of India offers world class MBA education to the students. The management colleges in Chennai compete among themselves in order to provide quality education to the MBA students. Working on such lines, the MBA colleges in Chennai have introduced many successful programs for MBA students studying in Chennai; and Executive MBA programs are no exception.
As a rule, the colleges providing quality MBA education can be considered to provide quality executive MBA education as well. MBA colleges in Chennai have been reportedly working to redesign their MBA programs to fulfil the industry requirements. This will ultimately become the platform for developing quality executive MBA programs in Chennai.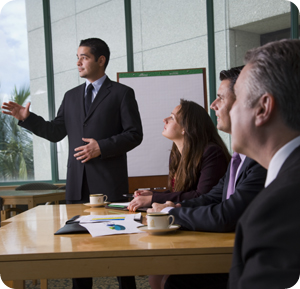 It's not that the city has not introduced executive MBA programs yet, but, it's that, there are only selected executive MBA colleges in the city. These provide EMBA courses, such as: MBA (Executive), Post Graduate Global Executive Program in Management (PGXPM), One Year Executive MBA, Executive Post Graduate Program in Management (E-PGPM). These executive MBA courses are available for different time durations, which include: one year programs or two year programs. Like others states; students can select from full time or par-time courses. Some colleges provide the facility of taking weekend classes as well.
However, how to select an executive MBA program is solely professional's own decision. Generally speaking executive MBA colleges in Chennai ask for having graduation with some minimum years of work experience for applying to the courses. These colleges have different admission criteria which include: entrance tests (CAT, XAT, and MAT) score merit list and group discussions with personal interviews. Some colleges consider the scores in the college's entrance only. Hence, utmost care should be taken while applying for any EMBA program.
A few additional factors may lead to success of executive MBA colleges and institutes in Chennai. As is known, executive MBA programs are designed for working professionals who need not compromise with their job while earning a management degree, there are ready prospects available in Chennai itself. Prospective EMBA students in Chennai include students from IT industry. In the past years, Chennai has been considered as the educational hub for IT students. These students, mostly residing and working in Chennai itself may be prospects for executive MBA courses in Chennai again. Moreover, professionals already working in Chennai and are willing to add an academic degree are also hot prospects.
[Caution: It is advised to check the colleges' official websites for accurate information about latest executive MBA programs.]