How to Apply for Executive MBA
While applying for an EMBA course in India, professionals are advised not to follow the guidelines as specified under the heading – "How to apply for executive MBA"; straight away. Read on to know what to do in order to apply for EMBA course in India.
The application process should start steps before actually following the official guidelines. To start with, professionals should first check their eligibility for any executive MBA program, then, understand the selection criteria and then finally follow the steps as mentioned under the heading – "How to apply for executive MBA" on the official records.
The professionals should start with running an online research on various EMBA programs in India and different MBA universities and colleges running executive MBA courses in India. This will help in collecting detailed information about the colleges, course and its prerequisites. One other option could be establishing a contact with an education counsellor, who can suggest you on the same.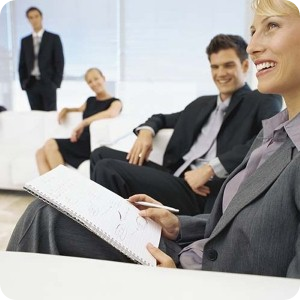 Once done, the professionals should run a self-screening to check whether the colleges' requirements are met or not? Self screening includes, checking:
– Basic qualification
– Minimum years of work experience
– Right sort of work experience
– Career progress once course is completed
In addition to this prospective executives should consider, whether:
– They are a candidate for senior management or not?
– Employer wishes to retain the candidate or not?
– Employer is willing to sponsor EMBA or not?
If the initial requirements match the qualification and experience earned, then the professionals should move ahead with the actual application process. One method is to submit an online application form. Utmost care should be taken while filling online forms as they cannot be edited, once done. Some websites provide the facility of filling the online forms, over several sessions. Another method includes gathering the application material, which includes the application form and other additional documents as specified in the application form. Completed admission forms, along with the additional documents should be submitted to respective colleges according to the due dates.
Next, while waiting for the results to come out, professionals should prepare for next levels of interview, which sometimes includes a group discussion and a personal interview. Candidates, who have proper clarity in keeping their ideas across the table, exhibit capabilities of taking responsibilities, and match the details as mentioned in the application form, get an edge over other candidates.
Following the steps mentioned with caution will definitely end up in getting admission in the dream college.