Executive MBA in Mumbai
Executive MBA in Mumbai is a promising bet. The city, being the financial capital of the nation houses offices of many leading organizations. These organizations' management team faces different challenges at every day. Now, in order to overcome these challenges they need to have a learned work force. Here, comes the importance of executive MBA in Mumbai.
There are many management institutes in Mumbai. These management colleges respond to the needs of the organizations by running executive education courses such as executive MBA programs. During these EMBA classes, the working professionals acquire management skills and ability to perform tasks efficiently.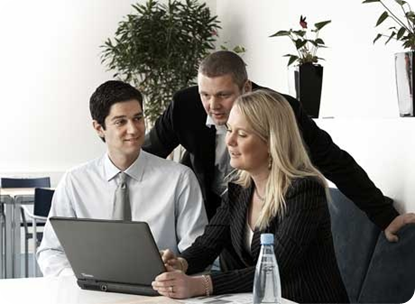 The professionals already working in organizations based in Mumbai can take up studying executive MBA in Mumbai itself. This way, they can continue to work for their organization and add an academic degree into their resume. The professionals can enroll in an executive MBA courses in Mumbai for duration as short as one year. Apart from the regular fulltime MBA programs, professionals can opt for online executive MBA courses in Mumbai.
Different executive MBA colleges in Mumbai have different course duration of the EMBA courses. This varies from one year programs to three year full-time programs. Other options available include programs for the duration of 6 months or 18 months or 24 months. These programs are delivered in various formats, such as: weekend programs or flexible fast tracks as well. The minimum eligibility requires having a graduate degree in any specialization with minimum 50% score and work experience of three years to five years range.
Executive MBA institutes in Mumbai offers various executive MBA courses under various names, such as: MBA Executive, MBA (Executive), One year Executive Masters Program in Business Administration (EMBA), Executive Post Graduate Program in Business Management (EPGPBM), One year Executive Master's Program in Business Administration (EMBA), executive MMS, Executive Post Graduate Diploma in Business Management (EPGDBM), Executive General Management Program – IIM Lucknow, Executive Program on Managing Business Decisions – IIM Calcutta, Executive MBA, one year Executive MBA, Executive Post graduate Program in Business Strategy (Executive PGPBS), EMBA – Fast Track.
Hence, professionals can take up any EMBA course in Mumbai depending upon his availability and course goals. Being the financial capital of India, studying executive MBA in Mumbai widens the scope of job opportunities after completing executive MBA in Mumbai as well.
[Caution: All management colleges have their own eligibility and selection criteria, so it is advised to check for the official websites for accurate information about the EMBA course details.]