Executive MBA in Pune
Pune, the intellectual city, boasts of being the home of largest number of educational institutes in India. Studying in Pune is considered synonymous to studying MBA in Pune. MBA institutes in Pune have a great reputation in the education industry and in the industrial sector as well. Most of the companies from the IT sector having their offices in Pune prefer sending their professionals for learning latest tools and developments at the managerial levels.
Reputed MBA institutes in Pune and professionals working in Pune; these two factors, as discussed in the preceding paragraph are very strong points to understand the importance of executive MBA in Pune. With every passing year, more and more working professionals are taking up studying executive MBA programs in Pune and henceforth, the demand for specific executive MBA courses is rising, proportionally. Acting on the increased demands for executive MBAs, Management institutes in Pune are developing new executive MBA programs and re-designing their traditional MBA programs as well, in order to meet the increased demands of managerial skills in the corporate sector.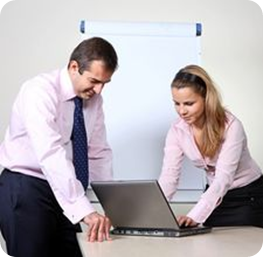 Technically speaking, the curriculum of both the traditional MBA programs and executive MBA programs is similar; so, the content is re-packaged as per the learning styles implemented in the executive MBA courses. Hence, it will be not an anomaly if stated that traditional MBA colleges are the breeding ground for latest executive MBA colleges in Pune.
Moving a step further, the EMBA institutes in Pune have introduced distance learning Executive MBA programs and online Executive MBA programs for the professionals working outside Pune. These formats have their advantages and disadvantages as well. Discussion of advantages and disadvantages of executive MBA programs is outside the scope of this article. Proper care should be taken while selecting an executive MBA course.
Executive MBA courses, such as: Executive MBA, Post Graduate Diploma in Management (Executive Batch), Executive masters in Business Administration (Ex-MBA), MBA (Executive) – International Business, One year Executive MBA are offered by the leading executive MBA institutes in Pune. However, a little modification can be observed for the distance learning and online EMBA programs.
Not limiting to these options, selected EMBA courses in Pune invite applications only from the company sponsored candidates, while some other courses give preference to the candidates having sponsorships. Company sponsored executive MBA is also becoming a favourite pick among the professionals.